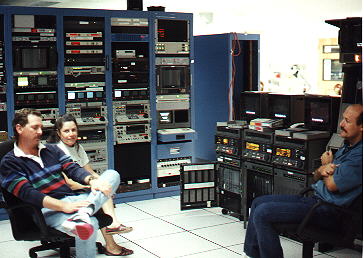 A Truly Amazing Place
---
I first began hanging out with the people at CIS when I was working with Ken Holland, who helped CIS build their facilities. CIS specializes in film-to-tape transfer, editing, and recently with E-Film has gotten into digital back to film.

This picture shows some of the taperoom staff at CIS with the D1 VTR's in the background.



---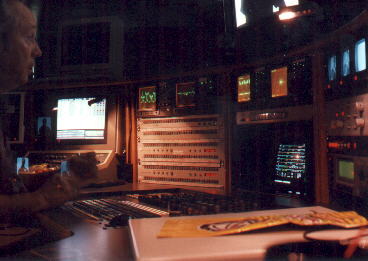 This picture was snapped while I was at CIS for a film-to-tape transfer for a ZFX job. Price Pethel is manning the controls. Price is a pretty amazing guy, now at Digital Domain.

---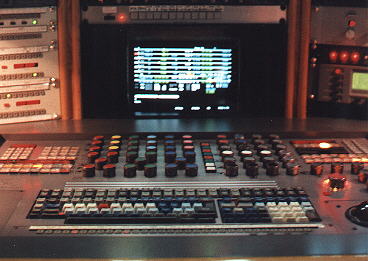 Here is the custom-designed operator console for the CIS film-to-tape and color correction bay.

---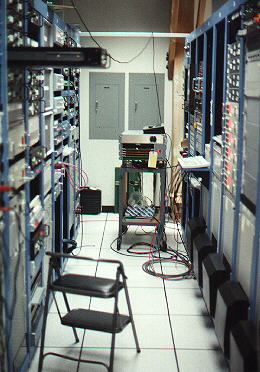 In Hollywood, this is known as "Abekas Alley", because there are (or were at one time) more abekas digital disks here than anywhere else.

---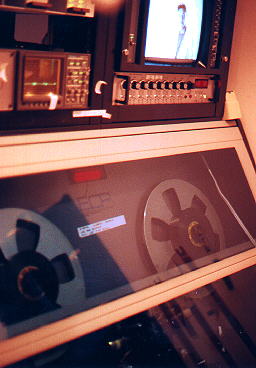 This is one of the customized Rank-Cintel pin-registered film-to-tape telecines at CIS. I'd better not say too much more, or they will be mad at me for talking too much!
---
Back to Dave's History Page
Please email me for more info: dave@zfxinc.net